I saw Capricorn One in the van on the way from some British town to another, and then I forgot about it, and now I am blogging about it, begrudgingly.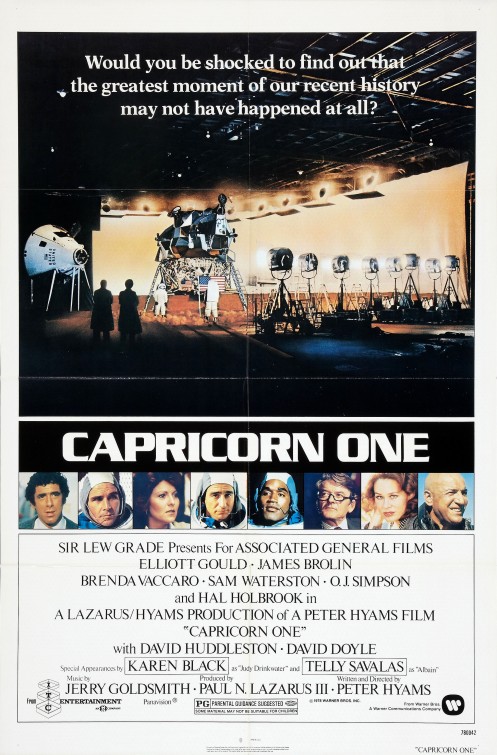 You would think that a movie about a stage Mars mission by NASA starring Elliott Gould and OJ Simpson would be amazing, but unfortunately is pretty boring. It's a decent conspiracy theory, but it doesn't do much to make the form unique to its particular story. Basically a mad genius NASA scientist realizes that the Mars mission won't work, so he blackmails his astronauts into staging the mission, and then has to keep them from revealing the secret when their conscience gets to them. Elliott Gould is an archetypal investigative reporter, close to losing his job, pursuing a tip and the mysterious death of a friend who worked at NASA while his life falls apart.
OJ Simpson has like two lines, and I'm pretty sure they're problematic.
I watched a few episodes of X-Files when I was a kid, but
as I've said before
, this space shit just doesn't really interest me.